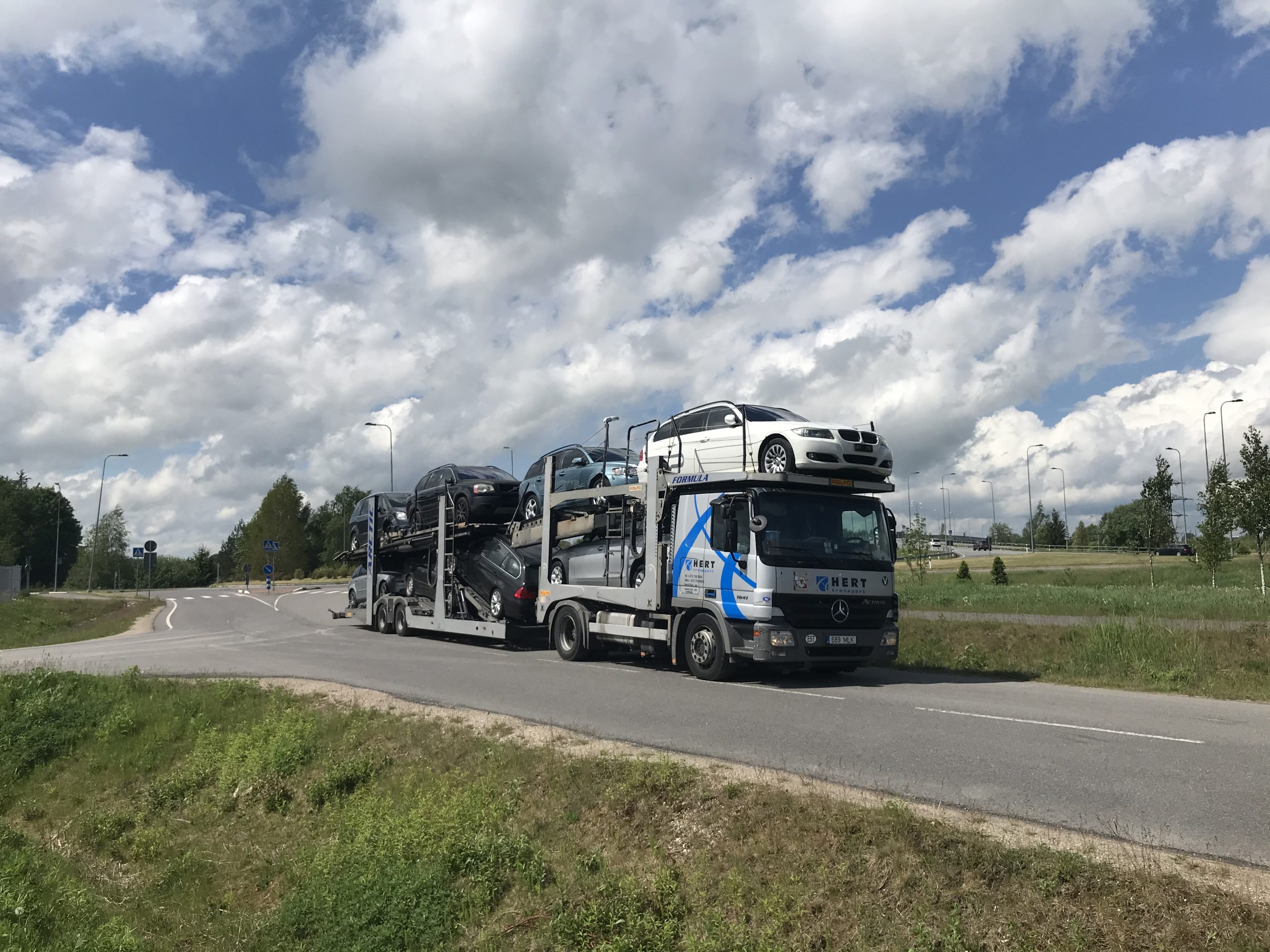 Carrier service and package freight
Are you looking for a way to send your package within Europe or United Stats? Are you looking for cheap prices the carrier companies that offer high quality service? Hert Transport will help you if you send us your carrier service request on the right and we will answer you within minutes.
Hert Transport is home to complete cargo expedition solutions. We present cargo transport solutions in Helsinki, the US, and Europe.
Road freight transport presently forms major parts of our car delivery offer. Nonetheless, we blow away all jargon to offer car transport services, especially in Europe.
From our history of excellent car delivery service, we have managed to earn a solid customer base.
Our team of professional transporters narrows down to specific client requirements, finding the solution that best suits them.
With the help of Hert Transport you can send your package to anywhere in Europe or United States. We operate mainly in Estonia, but offer our services in Finland, Sweden, Latvia, Lithuania, Poland, Czech Republic, Germany, Netherlands, Belgium, France and many other countries.
When sending your package you do not have to communicate to any automatic machines. Instead you will be given a personal logistician who will answer all of your question and will keep you updated with everything related to the journey of your package.
If you have any additional questions or there is something that is unclear please let us know trough the contact form on the right and we will answer you immediately.
4 Core Factors Determining the Cost of Cargo Expedition
Cargo expedition seems a daunting task to many. We make it easier. We conduct car delivery straight to your door. Our team of experienced and professionals will deliver the cargo to your destination.
A major drawing line for major logistic companies is timely delivery. For 24 years now, we've experience of getting cargo where it needs to be when it is expected to be.
No matter the kind of cargo, we will figure it out. Exotic vehicles, motorcycles, SUVs, boats, etc., whatever your cargo expedition needs, we will figure something out. Above all, we assure you that your vehicles will be delivered while maintaining the international safety standards.