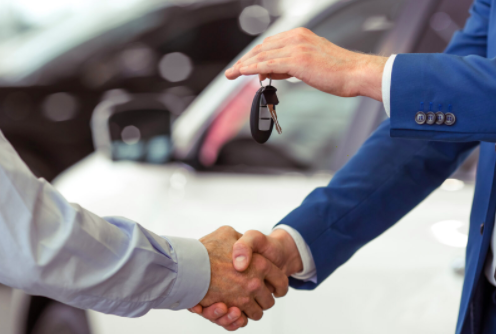 Hert Transport is a growing platform that brings together elite car dealerships, individual vehicle owners, and lease companies. Literally, we're ready to serve anyone in need of a cargo expedition. We provide the ideal cargo transport experience you desire. 
With our experience and team of dedicated transporters, we'll work on the job request almost immediately raising your profit margins. Our rates are affordable and go hand in hand with the current market price for your trade. While factors like distance to be covered, cargo length and height, determine transit cost, we offer fair and affordable rates. Our offer is a double win, saving you cost and time.
How Cargo Expedition Works for You to Trade Worldwide
As the trend with present-day logistic companies, the whole cargo expedition system is online. Booking car transport with us can take 5 minutes, with no physical meeting required.
Provide us with the complete details
Enter the details concerning freight transport. Indicate the origination, destination, number, and size of the cargo. We will use this information to give you a quote. If you feel that your cargo will need more clarification, do not hesitate to discuss about your trade further. Hert transport is flexible when it comes to vehicle transportation services. Together; we will figure something out. By providing the complete details you enable us to deliver you car safe and secure in accordance with international standards.
We'll always keep you posted!
Clear on the quote. Upon clearing, you will get communication from our team on when to expect the car delivery. The team of professional transporters will start working on cargo transport. Meanwhile, use our GPS tracking devices, radio transmitters, and on-truck mobile phone to know the state of the cargo.
Cargo Expedition for Dealerships to Trade Across the Continents
Whether you need a car delivery service for a single vehicle or an entire fleet in Helsinki, we've you covered. No more waiting for hours to have your order picked up. We have 24 years of experience attending to every car transport offer within the shortest duration all round the clock.
Experience superior cargo expedition
The cargo expedition quote you get from us will be inclusive of fuel. Our team has the experience of handling cargo expedition for dealerships. You can, therefore, have peace of mind knowing your cargo is in the hands of trusted professionals.
For Lease Companies to Trade Internationally
Consider us your business partners
As one of the top logistic companies in Helsinki, we provide vehicle transportation services for leasing companies. Whether you need a car delivery service to or from a client, you can count on our expert knowledge. We deliver vehicles using either our transit trucks or with our professional drivers driving the vehicles themselves. The majority of leasing companies have road-worthy vehicles. Depending on factors like distance, we'll make a plan since the cost is cheaper when no transit truck is involved.
Freight Transport for Individual Vehicle Owners
Get a car delivered straight to your door, at the comfort of your home with Hert Transport. Make an order within 5 minutes. No long lines and paperwork. Upon securing an order, set pickup time suitable to you. We operate in Helsinki, the US, Russia, and almost all states in Europe. If you find our cargo expedition services limited in your place of residence, contact us and we'll find way out.