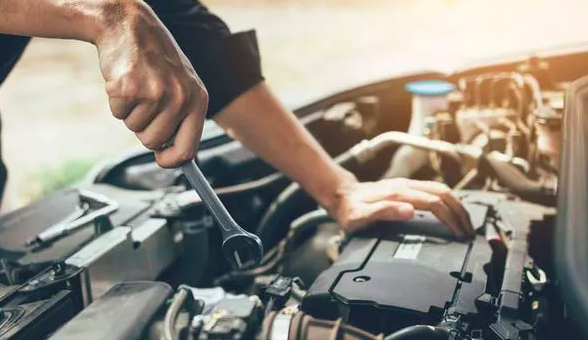 Reliable and Knowledgeable Repair service
Hert Transport offers complete truck repair services with a value close to heart in Tartu, Riia 136d.
Not just the best when it comes to car delivery service and freight transport, we're a logistics company that truly does it all. We are open 24 hours a day, 7 days a week. If you are looking for urgent truck repair in Tartu, Estonia, call us now!
Hert Transport offers mechanical services across Europe and Russia. Our skilled technicians have over 25 years of experience in the automotive and cargo expedition industry. Here at Hert Transport, we want to provide you solutions to all your car delivery and repair needs. Our technicians are well trained professionals who put the customer's needs first. Then why not let Hert Transport provide all your mechanical and vehicle transportation services.
Hert Transports facilities are completely modernized and offer full services. From the smallest hand tool to the largest lift, it can be found within our workshop. We pride ourselves on having what is needed to get the job done. With us, you have to look no further for your car transport and car repair services.
We offer our services at a reasonable cost so you can get back on the road without breaking the bank. We have been able to provide over 25 years of top-notch services by keeping prices at a reasonable rate. The Hert Transport family wants to see you satisfied. Our mission since founding in 1994 has been to provide excellent service at a value. We strive to build relationships with our customers that last a lifetime.
Solution for your Repair Needs
No task is too big or too small when Hert Transport is on the job. You can be confident that we take every repair seriously. Our technicians treat your vehicles with only the highest degree of attention. Hert offers a full variety of services to satisfy all your needs. Before you find yourself with a major problem, let one of our skilled professionals check things out. Be confident that the job is done right, going with Hert Transport offers piece of mind at a value.
An Ounce of Prevention is Worth a Pound of Cure
Sometimes issues don't become obvious until it's too late. Let the Hert Transport family be the first step in preventing problems before they occur. Hert Transport doesn't just set the standard in cargo expedition and car delivery service. Our skilled technicians are trained to know what to look for and where to find it when repairing trucks. It means we know how to make sure things stay in top shape when it's time to get back to the road.