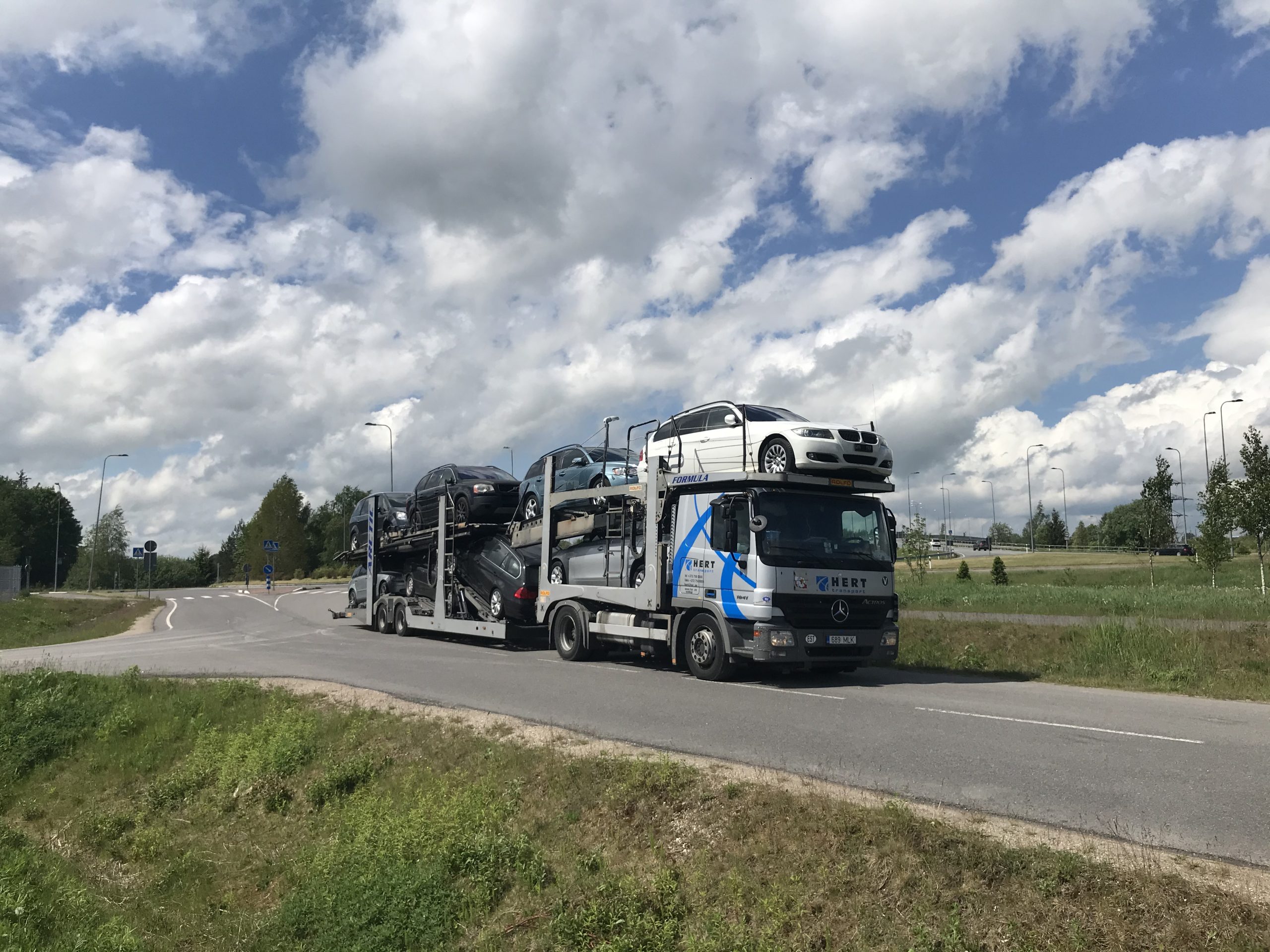 Carrier service and package freight
Transporting cargo can be quite tricky without a third-party offering service. It is especially true for individuals or small businesses. For those looking for a way to transport heavy cargo in Estonia, Latvia, Lithuania, Poland, Finland, Sweden, Germany, Netherlands, and Belgium, look no farther. We will provide you with cargo expedition and freight transport that suits your needs.
When sending your package you do not have to communicate to any automatic machines. The cargo can be tracked online using our tracking software. Your personal logistician will answer all of your questions and will keep you updated with everything related to the journey of your package.
If you have any additional questions or there is something that is unclear please let us know through the contact form on the right and we will answer you immediately.
Cargo Expedition with peace of mind
Cargo expedition doesn't have to be an inaccessible activity with the services we offer in different countries of Europe. We possess freight transport services to ensure that the most gargantuan and most massive cargo out there gets to where it needs to be. We'll transport your merchandise safely to all major cities of Europe. We are willing to deliver all kinds of cargo, big and small, vehicle parts, clothes, and more to the areas stated and beyond: the biggest and the smallest, all possible with our freight transport services.
For those wishing to use our services, say they require transporting cargo between two cities of different countries, there is a particular form that needs filling. You fill the application form to help us know more about the types of goods a person is looking to transport, where they are going, and the costs incurred on the customers for the total of services that Hert employees provide. The application form is usually enough for Hert employees to know whether it is possible to transport a customer's cargo or not.
Core Factors Determining the Cost of Freight Transport
Distance between the point of pickup and the destination is the top determining factor for any car delivery service. A bigger distance translates to more fuel, high tire wear and tear, time, and manpower. Hert Transport has implemented one of the best auto-calculators in the industry. We will give you an accurate, fair, and competitive price in line with the distance.
The amount of weight is a crucial factor for logistic companies providing transportation services. Weight and size, just like distance, determine the amount of fuel that will be consumed. As a vehicle transportation services provider, we will also like to meet weight station requirements.
Heavier cargo will translate to higher rates, while lighter ones will be cheaper.
Cargo expedition seems a daunting task to many. We make it easier. We conduct delivery straight to your door. Our team of experienced and professionals will deliver the cargo to your destination.
A major drawing line for major logistic companies is timely delivery. For 25 years now, we've experience of getting cargo where it needs to be when it is expected to be.
No matter the kind of cargo, we will figure it out. Exotic vehicles, motorcycles, SUVs, boats, etc., whatever your cargo expedition needs, we will figure something out. Above all, we assure you that your vehicles and cargo will be delivered while maintaining the international safety standards.