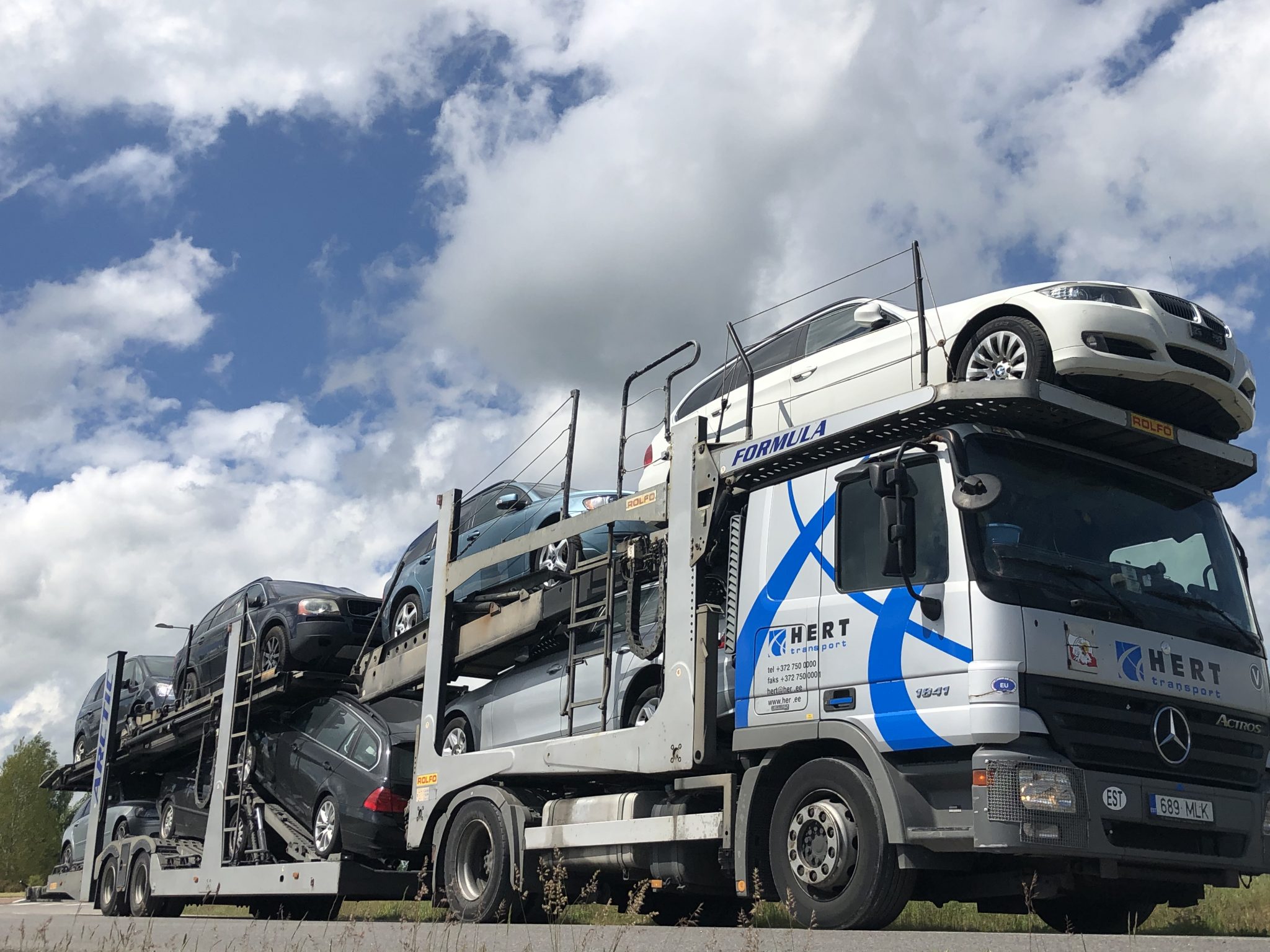 Cargo expedition is simple with Hert Transport. You can count on our car transport ability to have your cargo delivered with speed. We have 24 years experience in car delivery. Our team of professional transporters is renowned and experienced for transporting to thousands of happy clients. We do freight transport using either open-sided or enclosed car carriers. While we recommend open car transport for less delicate vehicles, closed carriers is recommended for delicate vehicles. This way, they will be free from harsh climatic conditions like sunlight and rain, or dust.
A Cargo Expedition that Suits You
Hert transport presents door to door, and terminal to terminal, car delivery service.  We normally presume that orders made with Hert Transport are based on door to door delivery. Except where otherwise noted, our team will conduct the car delivery to your home, office or place of residence.  We have experienced situations where door to door cargo transport is limited. Maybe the town's administration does not allow oversized vehicles, or the client's residence has narrow streets. In such cases, our team will communicate to you. Together, we will figure an alternative delivery terminal or site.
Terminal to Terminal Car Shipping
Some clients prefer terminal to terminal cargo transport where your cargo is stored in a regional storage facility. If your cargo expedition involves long distance, this is the best option for you as it is versatile. All the more, your cargo is stored before and after pick-off with terminal to terminal delivery.  Consult with our team, and get to know the best cargo car delivery service option for you in Helsinki. Apart from tat we're there to deliver you vehicle anywhere in the US, Russia and Europe.
Three Steps Needed for Cargo Expedition with Hert Transport
Know the quote of your cargo transport with ease. Call us or
use the contact form on our website
to let us know what you're looking to transport and where. Hert Transport will use this information to provide you with a competitive price quote. After clearing the quote, sit back and relax as we move onto the next step.
Our team will reach out to you. You will be given a time on when to expect the cargo expedition. The team will not deliver unexpected but you'll have the contacts of the delivery team. On every step of the way, we'll keep you posted. You will have the liberty to contact the delivery team and know the state of your cargo. All Hert Transport trucks have radio transmitters, GPS trackers, and mobile connectivity.
The cargo finally gets to you. Ensure you check for any damage, which seldom happens. When all is set, it is time to fill through the paperwork, or take digital photos and everything will be well set. Cargo expedition is simple with Hert Transport. You can count on our car transport ability to have your cargo delivered with speed.