Cargo Expedition and Car Delivery in Stuttgart, Germany
Stuttgart Cargo Expedition
Incredible Car Delivery Service
Do you need vehicle transportation services near the Stuttgart area? If so, Hert Transport is here for you! We offer transport in Europe and Russia and aim to provide the highest-quality car delivery. The vehicles our company handles are never damaged in any way during cargo expedition. Certainly it is because our staff always takes great care in working with the vehicles. If you need fast, high-end vehicle transportation services, Hert Transport in Stuttgart can give you exactly what you need.
Who Uses Hert Transport Cargo Expedition?
Our customers come from varying backgrounds and companies. We don't just transport new cars or only for car companies. That is to say, private customers use our car delivery service frequently to transport cars to new locations. Car transport is available for both old and new cars, so call us for any cargo expeditions you need. We value all of our customers, corporations and individuals alike, and aim to give them the service they deserve.
Stuttgart Freight Transport Vehicles
The vehicles used by Hert Transport are reliable and safe for car transport. They go through frequent inspections to test road-worthiness so you must have no worries. Above all that our drivers are vigilant in checking to make sure their loads are secure. Most importantly our loading team is also well-versed in securing all types of vehicles. So anytime your cars are on a cargo expedition, you can be sure they will be safe on our trucks.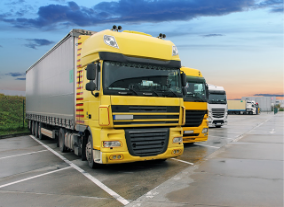 Stuttgart Cargo Transport Fleet Tracking
Hert Transport also has fleet transport tracking for fleet managers to track large numbers of trucks. This means we know exactly where your shipment is at all times. Our fleet tracking functionality is one of the things that sets us apart from other logistics companies. Knowing where your shipment is located is important to you, and therefore important to us.
Vehicle Transportation Services
We have many different cargo transport options for our varied customers. Our vehicles range in size from one-car transporters to ten-car trucks. All of our car delivery services are completed by professional employees with great training. Our partnership with our world class cargo expedition partners helps us achieve our common goals.
Expert Drivers for Cargo Expedition
Our car delivery drivers are very qualified and wonderful at their jobs. We vet our drivers thoroughly. So you don't have to worry about your automobiles while they are in our freight transport service. We communicate with our drivers consistently so we know what is going on with our cargo expedition at all times.
Why not Other Logistics Companies?
You should choose Hert Transport Stuttgart because we care about our customers. Your shipments will always be our priority and we will do everything we can to deliver your automobiles safely. Contact us today to have the greatest freight transport service at your fingertips.